The perishable has been clothed with the imperishable and the mortal with immortality, that which is written has come true: "Death has been swallowed up in victory. Where, O death, is your victory? Where, O death, is your sting?" Thanks be to God! He gives us the victory through our Lord Jesus Christ. - 1 Cor 15
Daniel P. Kuban, went home to his Heavenly Father today.  Dan's life was a blessing and inspiration to all who ever met him, whether it was in the boardroom or the slums of Mexico.  He spent his days in the moment, embracing life with a contagious enthusiasm, pointing out the small things, and teaching us of the big things.  Dan was many things through his life: husband, father, son, brother, papa, friend, engineer, inventor, businessman, mentor, teacher, and even the guy at the airport making balloon animals for children.  But most of all, Dan was a servant of Christ.  He lived out Matthew 5: "let your light shine before men, that they may see your good deeds and praise your Father in heaven."  All he was, and accomplished, must be viewed through the lens of his Savior – he sought His glory above all things, yearning for the Hope and Glory that is to come, and it is in this light that we will all remember him.  As D.L. Moody once remarked, "Someday you will read in the papers that I am dead.  Don't you believe a word of it!  At that moment I shall be more alive than I am now."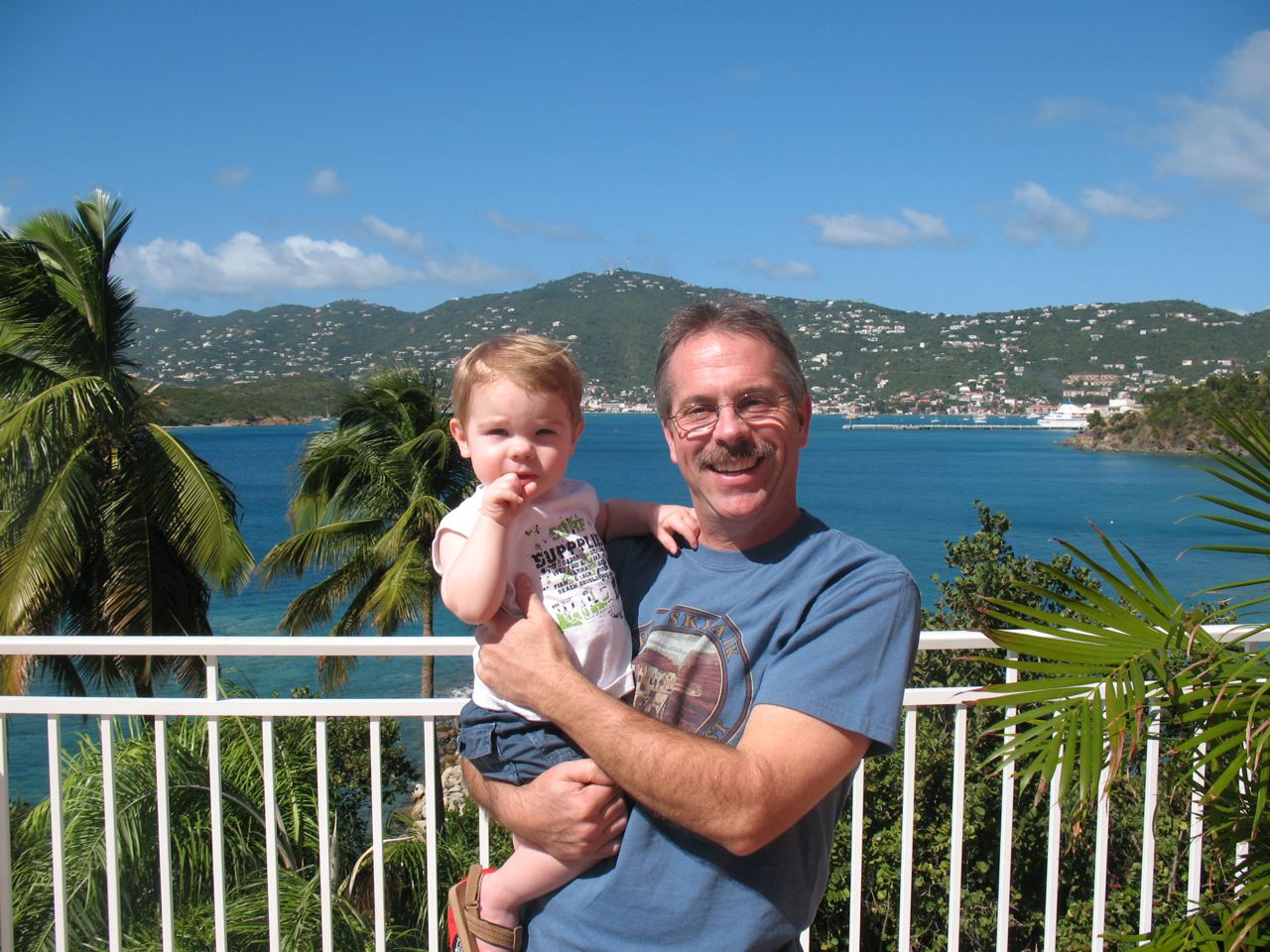 Pic of Dan in Paradise (St Thomas)
We don't have the music portions, but here are the speakers and songs in order.
"Happy Day" (Fee)
"And Can It Be" (Hymn)
"In Christ Alone" (The Gettys)
Lee Martin on Dan's One Thing I'd Pass On…:
Dave Russell sings "When I Go Home" and "I Can't Wait to see Jesus"
"I Will Rise" (Chris Tomlin)
"Hear the Bells Ringing" (Hymn also called Easter Song)
In lieu of flowers Dan prefers a donation to Amor Ministries or Knoxville Habitat. Family will celebrate Dan's homecoming and receive friends at Fellowship Church, 8000 Middlebrook Pike, Knoxville, TN on Saturday July 24th at 6:30 pm.